Thank you for playing the dentsu Game of Pairs!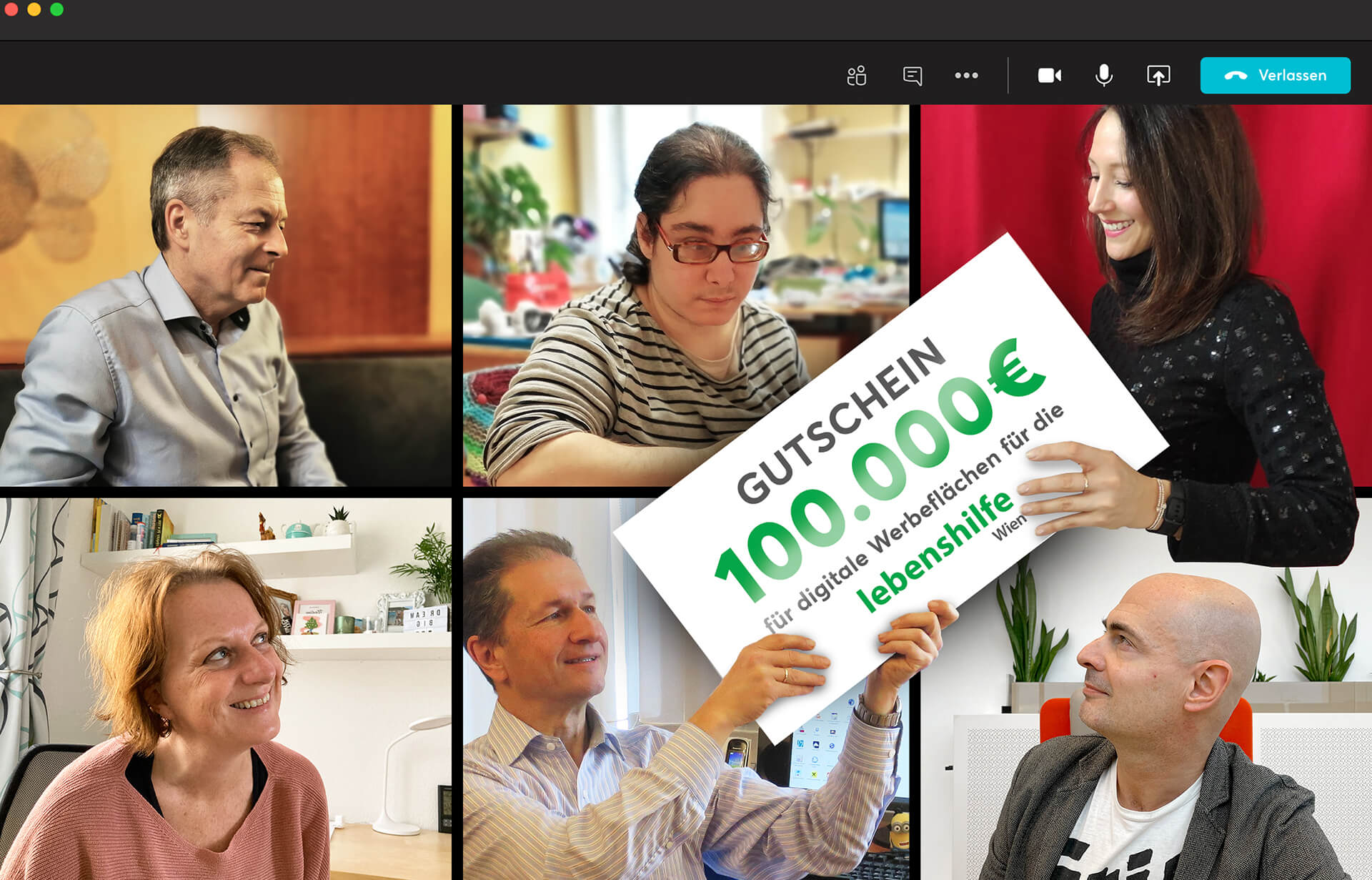 So far, more than 1000 games have been played –
which means we have collected 100.000 Euros of digital media budget for Lebenshilfe Wien! Because of all the positive feedback we received, we invite you to keep on playing Pairs "together with" our employees.
How to play Pairs with our staff:
•
Choose a username and confirm it
.
•
Reveal two of the tiles by clicking on them
•
If both tiles show the same employee (one with mask, one without mask),
they remain face up
•
If the employees don't match, they turn over again
The goal behind the dentsu Xmas Game of Pairs was to raise 100.000 Euros of advertising budget for Lebenshilfe Wien. For every game finished, we donated digital advertising space worth 100 Euros. And, of course, all that space will be fully used in 2021 for a brand new Lebenshilfe campaign. Stay tuned!
Thank you so much for your participation in this project, we hope you'll have some more fun playing! We wish you (and ourselves) a successful year 2021, together – and hopefully we will see each other soon without the need to wear a mask.
Yours, dentsu austria